The invasion began, an apocalypse such as humanity had never known before. The living dead appeared whose sting transforms their victims into bloodthirsty zombies. Multitudes of these zombies roam Medellin, looking for fresh meat. There are screams outside and no help can be expected. You have to find another way out quickly or else…
The art world is going to suffer a great robbery, perhaps the biggest in history. You have formed the best bandit gang on the continent, each one has unique skills for crime. You want to be recognized as the best thieves in history.
The last dragon rider has passed away. Now the king's castle is empty and 4 families want to conquer the crown. They will do everything to reach their goal. At this moment they are preparing for a bloody fight and will show no mercy.
The situation is catastrophic. A few days ago, a deadly biological agent infected humans throughout the world. This worldwide pandemic threatens to doom the human race. The best scientific centers around the world are trying to find a cure from stem cells, so far without any success…
To confirm the reservation, we request the payment of a deductible advance of $40,000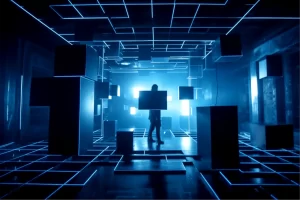 BOOK YOUR ESCAPE GAME NOW
Calle 38A Sur # 43-53, Piso 2
We are located one block from the main park of Envigado, on Guanteros street, just above Coordinadora.
Remember to make your reservation in advance.